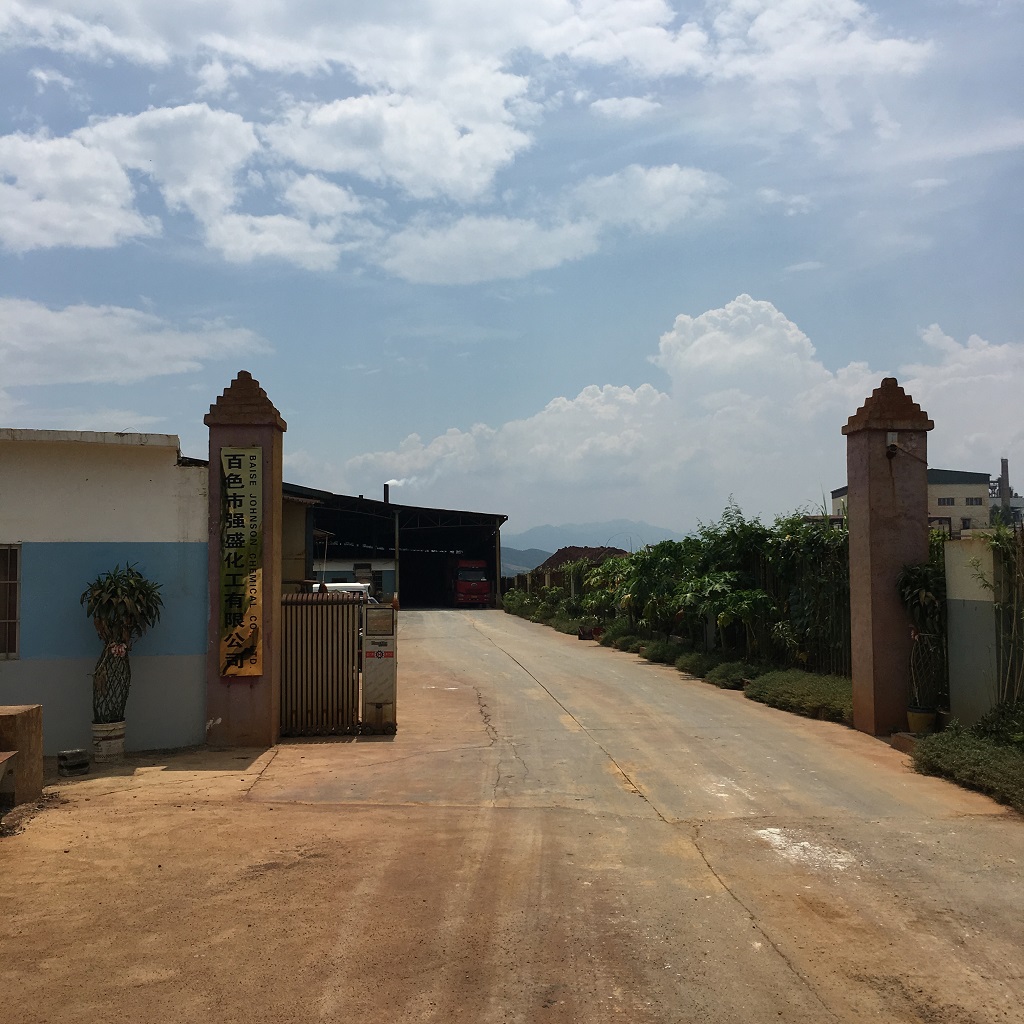 For many years, we have shipped our products to North and South America, Europe, South East Asia and East Asia. We are looking forward to have clients in other areas. We understand that price, quality, services and lead time are the factors that our customers value the most, thus these are the factors that we place serious attention to. If you have any inquiry please do not hesitate to contact us or visit us in China. We are looking forward to have business with you.
20+ years of ferrous sulfate manufacturing excellence with quality at it's best price!
Baise Johnson Chemical Co., ltd. is a manufacturer of ferrous sulfate with size of 10667m2. Our main products are Ferrous Sulfate Heptahydrate and Ferrous Sulfate Monohydrate. Besides, we also supply Zinc Sulfate, Magnesium Sulfate and Manganese Sulfate. Guangxi is home to the resource of Ferrous Sulfate. Our factory is located in Baise city, Guangxi province. The distance from our factory to Qinzhou port or Fangcheng port is about 350km. We have dedicated to ferrous sulfate production for 20+ years. In addition, we are ISO9001 and EU-REACH certified.
The founder and CEO of Johnson Chemical first manufactured ferrous sulfate in 1995, and founded his first factory in 1995 in Nanning city then move to this factory in Baise city in order to expand the capacity of production to provide larger amount of products for our customers.
We use rotary kiln to produce ferrous sulfate to ensure the quality requirements are met in every batch and we are more mechanize compare to our competitors.
Having business with us you can rest assure that you will get the best price and your products will reach the destination in time with good quality and the package you wanted.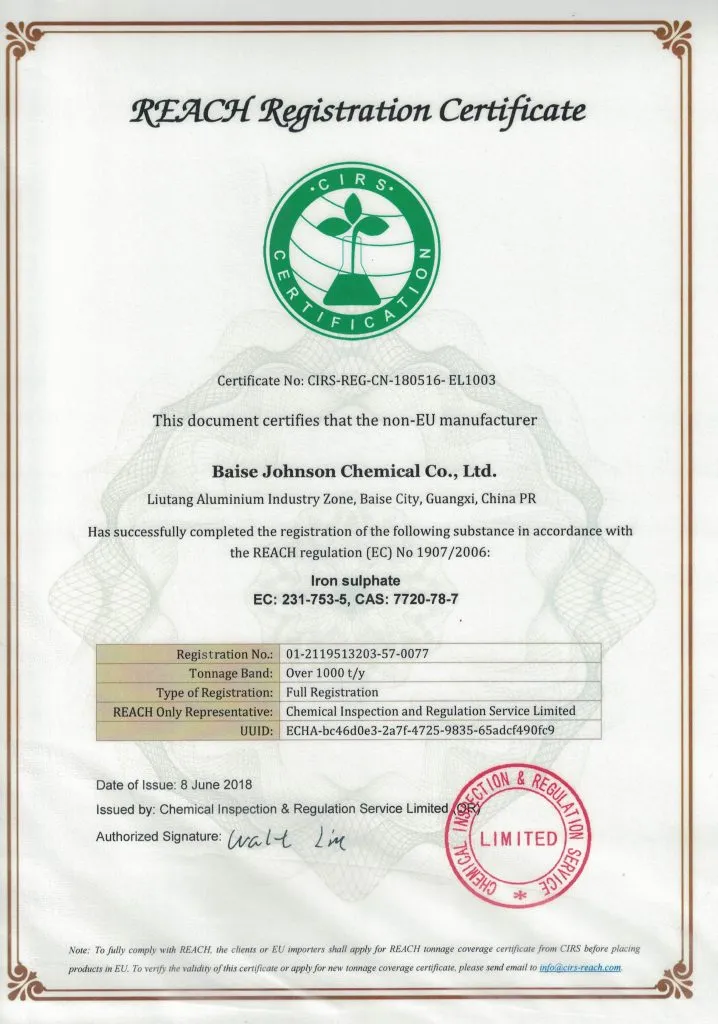 EU REACH Registration Certificate
If your country is one of the EU member, well good news, we have passed EU REACH Registration for Ferrous sulfate, that means we can directly export from our factory in China to your county.
QMS ISO9001-2015 Certificate
Our company has successfully passed the audit for the ISO 9001:2015 quality management system standard and obtained the certification. The validity of the certificate can be verified online. This achievement allows our customers to have greater confidence in our company's production processes and product quality.
Looking For Ferrous Sulfate With The Best Price?
Send us an email, our highly professional sales team will get back to you in no time.